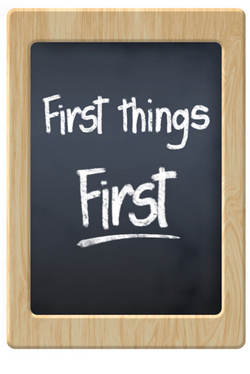 401(k) Plan
- A qualified retirement plan established by employers which allows eligible employees to make salary-deferred (salary-reduction) contributions on a pre- or post-tax basis. Employers may make matching or partially matching contributions to the plan on behalf of eligible employees; they may also add a profit-sharing feature to the plan. Earnings accrue on a tax-deferred basis. (See also Employee Contribution Plan.)
403(b) Plan
- A tax deferred retirement plan very much like the 401(k) [above], for non-profit organizations (school, church, etc.).
Alternative Minimum Tax
- A method of calculating income tax that disallows certain deductions, credits, and exclusions. This was intended to ensure that individuals, trusts, and estates that benefit from tax preferences do not escape all federal income tax liability. All taxpayers must calculate their taxes both ways and pay the greater of the two.
Annuity
- A form of contract sold by life insurance companies that guarantees a fixed or variable payment to the buyer at some future time, usually retirement.
A FIXED
Annuity pays out in regular (fixed) installments varying only with the payout method elected.
A VARIABLE
Annuity pays out an amount that varies with the value of the account.
Asset Allocation
- The process of dividing investments among different kinds of assets, such as stocks, bonds, real estate and cash, to optimize the risk/reward tradeoff based on an individual's or institution's specific situation and goals. A key concept in financial planning and money management.
Bond
(debt security) - A negotiable, long-term debt instrument that carries certain obligations (including the payment of interest and repayment of principal) on the part of the issuer. Common issuers are the Federal government (Treasuries), state and local governments (Municipals) and businesses (Corporates).
Blackout Period
- 1. A temporary period of time in which enrollment access to a company retirement or investment plan is limited or denied. 2. A period of time during which employees of a company with a retirement or investment plan cannot modify their plans.
Cash Value
- In a life insurance policy, cash value is the build-up in the owner's cash savings. At any point in time, it represents the amount of money (before adjustments) that would be returned to the policy owner upon cancellation of a policy.
Cafeteria Plan
- An employee benefit plan which allows its members to choose from a variety of benefits to formulate a plan that best suits their individual needs; also known as a flexible benefit plan.
Capital Gain or Loss
- The difference between the sales price and the purchase price of a capital asset. When that difference is positive, the difference is referred to as a capital gain. When the difference is negative, it is a capital loss.
Coverdell Education Savings Account (ESA)
- A tax-deferred account created by the U.S. government to assist families in funding higher-education expenses.
Defined Benefit Plan
- A qualified retirement plan under which a retiring employee will receive a guaranteed retirement fund, usually payable in installments. Annual contributions may be made to the plan by the employer at the level needed to fund the benefit. The annual contributions are limited to a specified amount, indexed for inflation.
Defined Contribution Plan
- A retirement plan under which the annual contributions made by the employer or employee are generally stated as a fixed percentage of the employee's compensation or company profits. The amount of retirement benefits is not guaranteed; rather, it depends upon the investment performance of the employee's account.
Distribution
- A withdrawal of assets from a retirement account that are then paid to the account owner or beneficiary. The account owner (or beneficiary) may be required to pay income tax on distributions received during the year. Early-distribution penalties may also apply if the distribution occurs while the account owner is under the age of 59½.
Diversification
- The process of accumulating securities in different investments, types of industries, risk categories, and companies in order to reduce the potential harm of loss from any one investment.
Dividend
- Distribution of earnings to shareholders, the amount is decided by the company's board of directors and is usually paid quarterly. Dividends must be declared as income in the year they are received.
Durable Power of Attorney (DPOA)
- A legal document conveying authority to an individual to carry out legal affairs on another person's behalf.
Early Withdrawal
- The removal of funds from a fixed-term investment before its maturity date, or the removal of funds from a tax-deferred investment account or retirement savings account before a prescribed time, such as the account owner's attainment of a minimum age requirement. An early withdrawal fee is usually imposed, which acts as a deterrent to frequent withdrawals before the end of the early withdrawal period.
Employee Contribution Plan
- A company-sponsored retirement plan which allows employees to make salary-deferred deposits (contributions) into an account; some companies match those payments. (See also 401(k) Plan.)
Estate
- The overall planning of a person's wealth, including the preparation of a will and the planning of taxes after the individual's death.
Heir
- A person who inherits some or all of the estate of a recently deceased person. The legal successor is usually related to the deceased by a direct bloodline or has been designated in a will or by a legal authority.
Individual Retirement Account (IRA)
- A retirement investing tool that can be either an "Individual Retirement Account" or an "Individual Retirement Annuity". There are several different types: Traditional IRAs, Roth IRAs, Savings Incentive Match Plan for Employees of Small Employers (SIMPLE) IRAs, and Simplified Employee Pension (SEP) IRAs. Traditional and Roth IRAs are established by individual taxpayers; Roth IRA contributions are not tax-deductible. SEPs and SIMPLEs are retirement plans established by employers, with individual participant's contributions being made to their own SEP- and SIMPLE IRAs.
Inflation Risk
- Uncertainty over the future real (after-inflation) value of your investment.
Intestacy
- The condition of dying without a legal will, upon which the government assumes responsibility and determines the method by which assets are to be distributed.
Keogh Plan
- A defined-benefit plan or defined-contribution plan established by a self-employed individual for him- or herself and his or her employees.
Living Trust
- A trust created by a person during his or her lifetime.
Living Will
- A document instructing physicians, relatives, or others to refrain from the use of extraordinary measures, as life-support equipment, to prolong one's life in the event of a terminal illness.
Lump-Sum Distribution
- A one-time payment for the entire amount due (or full distribution of funds made during the same tax year), rather than breaking payments into smaller installments; some lump-sum distributions receive special tax treatment.
Mutual Fund
- A pooled investment vehicle whose securities are managed for a fee (annual management fee) by a professional investment advisor. Mutual Funds exist that invest in most investment alternatives available (Stocks, Bonds, etc.).
Matching Contributions
- A type of contribution that an employer chooses to make to his or her employee's employer-sponsored retirement plan, based on elective deferral contributions made by the employee.
Over-contribution
- Any contribution to a tax-deductible retirement savings plan which exceeds the maximum allowed contribution for a given period of time as determined by the retirement plan's registrar; they are usually subject to some form of monetary penalty intended to reduce their occurrences.
Pension Fund
- A fund established by an employer to facilitate and organize the investment of employees' retirement funds contributed by both the employer and employees. The fund is a common asset pool meant to generate stable growth over the long term, providing pensions for employees when they reach the end of their working years and begin retirement.
Pension Plan
- A retirement plan (often tax exempt) into which an employer makes contributions for his or her employees. Many pension plans are being replaced by the 401(k).
Qualified Retirement Plan
- Also known as a Qualified Plan, a plan which meets specific requirements set forth in the Internal Revenue Code and, as a result, is eligible to receive certain tax benefits.
Risk
- Possibility that an investment's actual return will be different than expected; includes the possibility of losing some or all of the original investment. Measured by variability of historical returns or dispersion of historical returns around their average return.
Revocable Trust
- A trust in which provisions can be altered or canceled by the grantor. During the life of the trust, income earned is distributed to the grantor, and only after death does property transfer to the beneficiaries. This is the opposite of an Irrevocable Trust, which cannot be modified or terminated without the permission of the beneficiary.
Roth IRA
- Individual retirement plan. Contributions are not deductible and qualified distributions are tax free.
Rollover
- 1. The process of transferring the holdings of one retirement plan into another without suffering tax consequences. 2. The process of reinvesting funds from a mature security into a new issue of the same or similar security
Social Security
– The comprehensive federal program of benefits providing workers and their dependents with retirement income, disability income, and other payments. The Social security tax is used to pay for the program.
Yield
- In general, the yield is the amount of current income provided by an investment. For stocks, the yield is calculated by dividing the total of the annual dividends by the current price. For bonds, the yield is calculated by dividing the annual interest by the current price. The yield is distinguished from the return, which includes price appreciation or depreciation.